Introducing the iTours Pro Virtual Viewings Platform
Upload, edit and publish your own 360° Virtual Property Tours in minutes. The simplest and most affordable way to provide your clients with Interactive 360° Virtual Viewings. Click the play button to see a 2 minute overview video or scroll down for more information.
Create Your Own Virtual Tours in 3 Simple Steps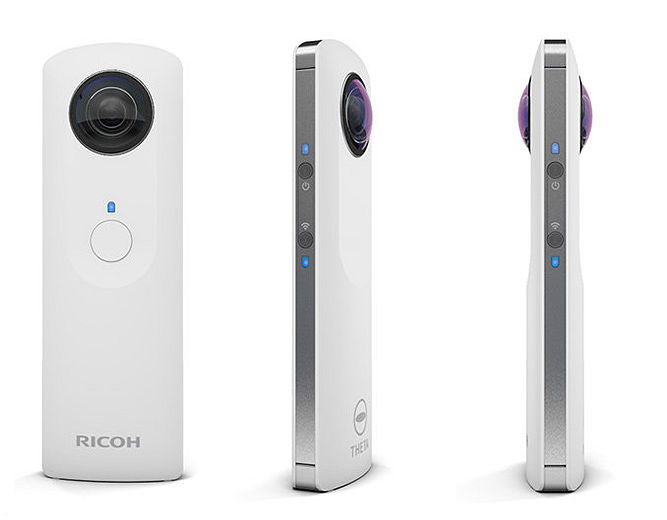 Take your 360 photos
Take a single photo in each room using your 360° camera. If you don't have one as yet, please contact us for recommendations.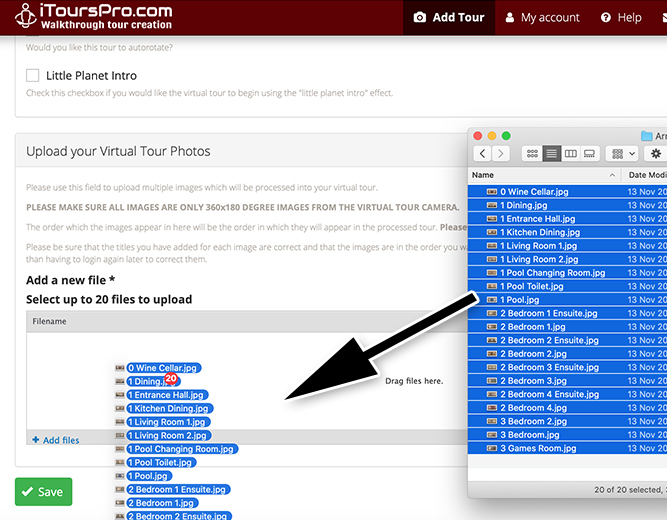 Upload your photos
Log in and simply add a new Virtual Tour and upload your photos. It's quick and simple and within 10 minutes your tour should be ready!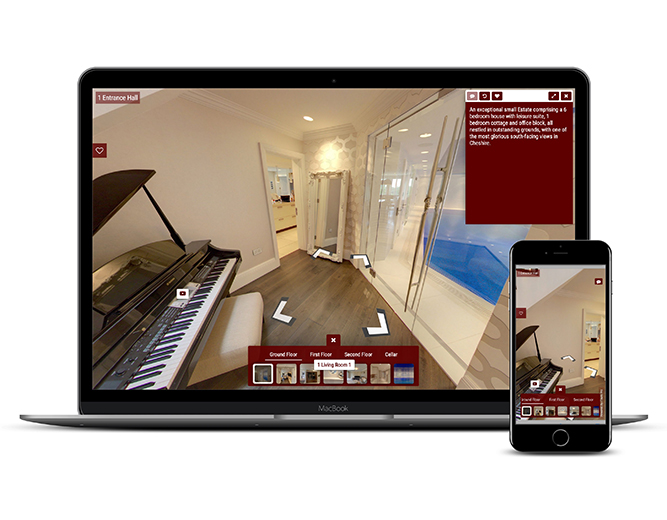 Edit your Virtual tour
Use the virtual Tour Editor to add text overlays, navigation between scenes, embed videos, links to websites and even lens flares!
iTours Pro is an online 360° Virtual Tour Platform, giving you the power to create your own Virtual Viewings in minutes for as little as £1.00 per tour. iTours Pro 360° Virtual Tours are designed to integrate with your existing website and property portals such as Rightmove, Zoopla and others, create stunning interactive experiences and give you a real opportunity to showcase and captivate your online and social media audiences.
"The guys and iTours Pro have been great. It's unusual to get such a personal service with an online platform, but iTours Pro have delivered on both counts. It's really helping to market our properties, particularly during the current situation"
"I am new to using iToursPro but I have to say that the customer service I have received has been superb! They have also helped me out immensely with technical support. Great guys to work with and excellent value, I would highly recommend iTours Pro"
This Virtual Tour was created using the iTours Pro Virtual Tour Platform
Embrace the power of virtual viewings with a totally risk free account allowing you to host up to a single virtual tour for free. Get started today and you can have your very first interactive virtual tour live and ready for sharing within minutes.